Meet this year's Turks & Caicos InKnowvation Pitch Challenge winners
As we prepare for the regional InKnowvation Pitch Challenge, we first wanted to announce the winners of the Turks & Caicos edition, including a video recap of this exciting digital marketing event!
Good news, the regional InKnowvation Pitch Challenge is right around the corner! Soon, many business owners and entrepreneurs from across the Caribbean will be able to pitch their ideas to distinguished judges in one of the best digital marketing events in the region. They'll compete to win a sum of cash to advance their business, in addition to free business connectivity and more! 
Here at Flow Business we just couldn't wait for the regional event, so we decided to organize the Turks & Caicos InKnowvation Pitch Challenge.  During the digital marketing event, some of the best business owners and entrepreneurs from Turks & Caicos presented their projects to a panel of experts including by Manisha Tolani (founder of On Island), Conall J. Gribben (Brand, Marketing, and Communications Lead at Flow Business), and Lisa Esty (Senior Regional Go-to-Market Manager at Flow Business). 
This year's Flow Business Pitch Competition top 3 winners were Dekkel Simmons (Auntie P's Confectionery), Royal Robinson Jr. (Ride Da Rhythm), and Jeffrey Nicolas (Top Class Experience). Each one of them received a smartphone, one of Flow Business's top mobile plans free for six months, and access to our Smart Solutions – digital tools that make it super easy to take your business online. You can see a video recap from the Turks & Caicos InKnowvation Pitch Challenge below. 
Congratulations to the winners, and we hope to see more amazing projects and ideas at the regional #InKnowvation digital marketing event! 
Recommended Articles
In his exciting "Boss Moves" InKnowvation workshop, Digital Strategist Keron Rose empowers small business owners with valuable insights on digital monetization. Learn the importance of creating multiple streams of revenue within your brand and discover the tools and strategies you need to monetize your business and maximize your earning potential in the digital age.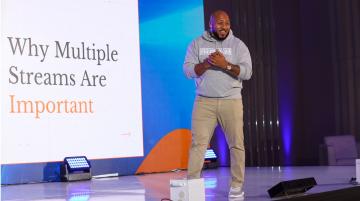 Industry experts come together to discuss the importance of innovation, reaching the diaspora, and targeting the right audience in this enlightening InKnowvation panel discussion. Watch now to gain valuable insights to help your small business thrive in today's fast-paced business landscape.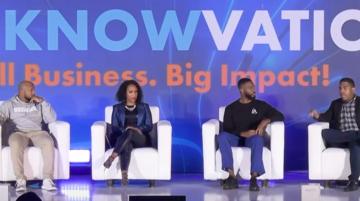 In this captivating keynote address, Grace Hamilton, also known as the dancehall superstar Spice, shares her secrets to achieving business success on social media and beyond. Learn her proven strategies for leveraging social media marketing to drive business growth. And discover how to create compelling content, target your audience, and use apps to enhance your social media presence. Don't miss out on these valuable insights from a renowned entrepreneur and entertainer with more than 20 years in the business.