4 benefits of digital marketing for small businesses
Flow Business has digital marketing solutions designed to help your business put a spin on its digital marketing strategies. From E-mail marketing to paid ads, give your online presence the boost it needs to reach new audiences.
Seventy-four percent of all customers rely on social media to help with purchasing decisions. It's a telling stat that goes to show businesses everywhere must up their digital presence to stay relevant in the post-Covid landscape—especially the small businesses keeping our communities afloat.
That's where Flow Business comes in. Designed specifically for small businesses that need help online, our goal is to make sure your web properties, outbound messages, and other communications shine. Let's go through a few ways we can help your business put a new spin on its digital marketing efforts.
1. A Social Media Facelift
Maybe your business doesn't have social media accounts. Maybe it does, but the content you post isn't consistent with your business's brand, or frequent enough to make an impact. Either way, Flow Business can help give or grow your business's online identity—setting up your accounts if needed, updating your logo (if relevant), and helping you design and implement text- and image-based posts that get people engaged with what you do.
2. Email Marketing
Lots of small businesses use email campaigns to create new customers and sell to current ones. Does yours? If not—or if you think you could handle it better with an expert's help—check our email marketing solution: With us, you can design your emails without any HTML or technical knowledge; and send it all—or schedule it—with a click! You also have several options to analyze campaign performance and track who clicked or opened any of your mass emails.
3. SEO Improvements
Flow Business's website builder and robust collection of attractive templates already make it easy to build a site that reflects your business to the world. And when you're ready to draw new customers in, our consultants can help you make improvements that place your business higher in Google search rankings—with content and targeted keywords that ensure you're drawing the right people to your site.
4. Targeted Ads
Ads are the last part of the digital marketing equation, and one small businesses all too often don't pour enough time or resources into. Flow Business can help, devising Google Ad campaigns that make the mark, help bring in new leads and bring an even greater level of engagement to your business.
Digital marketing isn't easy. It's a multifaceted, multidisciplinary approach requiring a strong number of skillsets. Instead of doing it all yourself, leverage in Flow Business' Smart Solutions—a team of marketing experts and tools designed explicitly with small businesses like yours in mind.  
Recommended Articles
Learn how to take your blog strategy to the next level and captivate your audience with our blogging tips for beginners. From crafting a content calendar to understanding your target audience, we'll guide you through each step to supercharge your marketing efforts.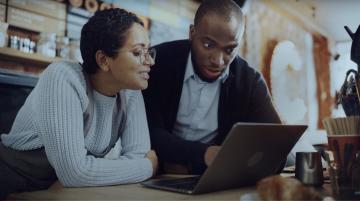 Unlock the secrets of digital marketing and take your small business to new heights. Learn how to captivate your target audience, boost conversions, and propel your business toward success with these five crucial steps. Dive in and discover the roadmap to master your digital marketing strategy.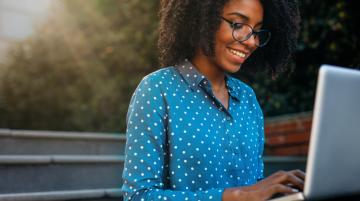 Discover the five steps to digital marketing success. From tactics to the right tools, this summary guide explores the attributes that set the most successful business owners apart. Whether you're just starting out or looking to take your business to the next level, this article provides valuable insights to help you succeed.