E-commerce 101: Setting the stage for successful online selling
Starting an e-commerce site? From choosing a marketplace, building your own site, and selecting a payment processor, learn about four key considerations to set your online business up for success.
Deciding whether to join a marketplace or an online store, creating your website, processing your payments... getting started with e-commerce can seem overwhelming! -But doing so is a great way to stay connected with your customers, wherever they're located. And it expands the reach of your business beyond your geographic location. As an online seller, the world becomes your customer base.
Today, e-commerce remains a smart strategy for small businesses, but how should you get started? Check out these tips:
Decision time: marketplace or online store?
First, it's crucial to decide if you'll sell through a marketplace (such as Amazon, eBay, Etsy, or Caribshopper) or create your own online store.
The key to this decision is understanding how you'll be charged. Marketplaces have a variety of ways they charge sellers, but don't assume if you build your online store, you'll be fee-free.
Some platform providers and payment processors may take a cut. So, comb through the details for both options to make the best decision. 
 
Generating marketplace mojo 
While they can charge sellers higher fees, there's plenty of good news if you choose to sell through a marketplace. Setting up your shop should be easy.
Fulfillment should be straightforward. And best of all, you'll benefit from being a seller on a widely known and highly trafficked e-commerce destination.
The challenge can be getting customers to find you. Be sure to optimize your shop and product descriptions with SEO-friendly keywords.
Successfully selling solo
1) A website where you showcase your products, and
2) A payment gateway to process customer transactions. Today, there are lots of options to help you build your website, depending on how comfortable you are with technology.
If you're looking for a turn-key online store that doesn't require a lot of technical expertise, consider subscribing to a full e-commerce platform like Shopify. With a little more tech know-how, you can capitalize on the e-commerce functionalities in website-building platforms like WordPress, Wix, and now, Flow Business! 
 
Processing payments as a solo seller
A payment processor (like PayPal or WiPay) handles the monetary transaction when a customer buys your product, depositing the money in your business bank account. Choosing a payment processor is particularly important for businesses in the Caribbean since some payment processors are only able to deposit money in U.S. bank accounts.
So, make sure your payment processor can deposit directly to your local bank at a competitive rate. 
It can seem like a lot of work to get your e-commerce site off the ground, but once it's up and running, your focus will naturally switch to marketing and maintenance. Give yourself plenty of time to do the research, gauge your needs and technical abilities, and make decisions that will support your e-commerce success! 
Recommended Articles
Learn how to make a responsive website that captivates your audience and drives real results. Discover how you can optimize your site for mobile users, use responsive design techniques, and ensure a seamless browsing experience across devices.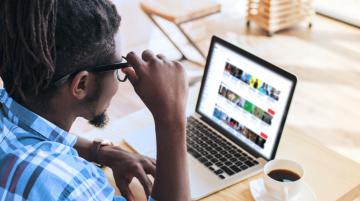 Landing pages are an incredible way to move prospects to action, but there is an art to doing them well. Download here our eBook that shows you five ways to optimize your landing page for maximum conversions.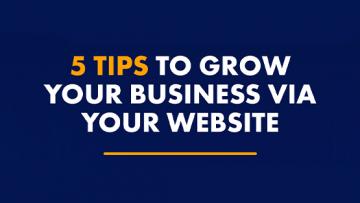 Flow Business offers you the tools to start building your online presence, sell your products and even offer customer support. You can choose whether to do it yourself or let us take care of your online services for you.