10 DIGITAL REVENUE STREAMS TO BOOST YOUR INCOME
Multiple streams of revenue are essential for the health of your business. See if you are leveraging all ten digital revenue streams in this edition of the InKnowvation Small Business Fridays Series.
Keron Rose is an expert in creating multiple revenue streams for small businesses, including the passive kind that allows you to get paid while you sleep. In this session from the InKnowvation Small Business Fridays Series, you'll learn how website monetization, keyword research and listening to audience desires can help you leverage the digital landscape and start generating more income.
Watch the session, get Keron's list of ten digital revenue streams, and get your website monetization going!
Recommended Articles
In his exciting "Boss Moves" InKnowvation workshop, Digital Strategist Keron Rose empowers small business owners with valuable insights on digital monetization. Learn the importance of creating multiple streams of revenue within your brand and discover the tools and strategies you need to monetize your business and maximize your earning potential in the digital age.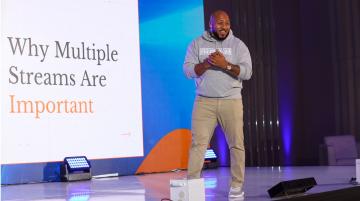 Industry experts come together to discuss the importance of innovation, reaching the diaspora, and targeting the right audience in this enlightening InKnowvation panel discussion. Watch now to gain valuable insights to help your small business thrive in today's fast-paced business landscape.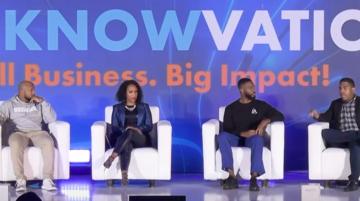 In this captivating keynote address, Grace Hamilton, also known as the dancehall superstar Spice, shares her secrets to achieving business success on social media and beyond. Learn her proven strategies for leveraging social media marketing to drive business growth. And discover how to create compelling content, target your audience, and use apps to enhance your social media presence. Don't miss out on these valuable insights from a renowned entrepreneur and entertainer with more than 20 years in the business.