Miami: The Future Hub of Caribbean and Latin American Tech?
An expert panel of Miami-based entrepreneurs discusses Miami's growth in the tech innovation space and plans to continue that growth in a way that welcomes Caribbean and Latin American entrepreneurs during this Tech Beach Retreat panel.
Over the past 12 years, Miami has become a technology hub to be reckoned with. At one of the latest business conferences, the Miami Beach Tech Beach Retreat, a panel of experts sat down to discuss the development of the city's tech ecosystem and how Miami might eventually become a connection point for Caribbean and Latin American entrepreneurs.  
This business conference was moderated by Jason Saltzman, CEO and Co-Founder of Relief. The panel featured Maria Derchi (VP of Platform & Community), Ja'dan Johnson (Founder of Miami Hack Week and Tech Beach Partner), George Corton (Managing Principal of Westside Capital Group), and Francesca de Quesada Covey (Head of Early Investment at The Venture City and Innovation Advisor at the County Mayor's office). These Miami-based experts discussed the city's transition from a hospitality-based economy to a thriving center for high technology and innovation and their hopes for Miami's future before taking questions from the audience of entrepreneurs eager to break into the market.
View the video below not only to see one of the most exciting business conferences but also to learn more about how far Miami has come and how Caribbean and Latin American entrepreneurs can leverage its ideal location to build their businesses. 
Recommended Articles
In his exciting "Boss Moves" InKnowvation workshop, Digital Strategist Keron Rose empowers small business owners with valuable insights on digital monetization. Learn the importance of creating multiple streams of revenue within your brand and discover the tools and strategies you need to monetize your business and maximize your earning potential in the digital age.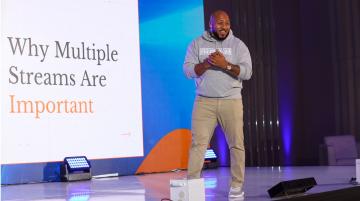 Industry experts come together to discuss the importance of innovation, reaching the diaspora, and targeting the right audience in this enlightening InKnowvation panel discussion. Watch now to gain valuable insights to help your small business thrive in today's fast-paced business landscape.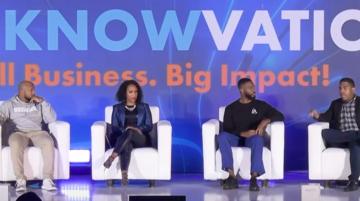 In this captivating keynote address, Grace Hamilton, also known as the dancehall superstar Spice, shares her secrets to achieving business success on social media and beyond. Learn her proven strategies for leveraging social media marketing to drive business growth. And discover how to create compelling content, target your audience, and use apps to enhance your social media presence. Don't miss out on these valuable insights from a renowned entrepreneur and entertainer with more than 20 years in the business.