InKnowvation Winner Shares Top Tips at TechBeach Retreat
Nikolai Gillezeau, Founder and CEO of Trinidad & Tobago -based Sphare Marketplace, shares how his business has improved since he won the third-place at the Caribbean business event InKnowvation Pitch Challenge and some takeaways from TechBeach Retreat.
InKnowvation is one of the most important small business events, which provides attendees with ideas for entrepreneurs from some of the region's top business people and industry leaders. As part of the series, entrepreneurs from across the Caribbean pitch their business plans for a chance to win a share of $15,000 USD in cash and services during the InKnowvation Pitch Competition.
We sponsored and took Nikolai Gillezeau, Founder and CEO of Trinidad & Tobago-based Sphare Marketplace, to the 2022 Miami Beach TechBeach Retreat. The third-place winner at the 2022 InKnowvation Pitch Challenge managed to take a break from the exciting panels and workshops to chat with Lisa Esty, Senior Regional Strategy Manager at Flow Business.
Find out how his Trinidad & Tobago-based e-commerce platform has benefited from Flow Business Smart Solutions since he won the third-place prize at this amazing small business event, the InKnowvation Pitch Challenge, and learn his top three takeaways from the conference in the video below.
Recommended Articles
In his exciting "Boss Moves" InKnowvation workshop, Digital Strategist Keron Rose empowers small business owners with valuable insights on digital monetization. Learn the importance of creating multiple streams of revenue within your brand and discover the tools and strategies you need to monetize your business and maximize your earning potential in the digital age.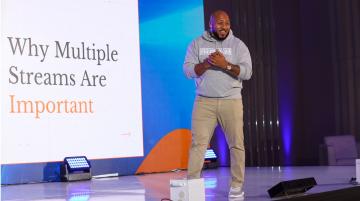 Industry experts come together to discuss the importance of innovation, reaching the diaspora, and targeting the right audience in this enlightening InKnowvation panel discussion. Watch now to gain valuable insights to help your small business thrive in today's fast-paced business landscape.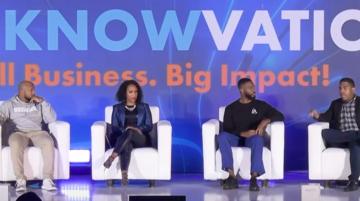 In this captivating keynote address, Grace Hamilton, also known as the dancehall superstar Spice, shares her secrets to achieving business success on social media and beyond. Learn her proven strategies for leveraging social media marketing to drive business growth. And discover how to create compelling content, target your audience, and use apps to enhance your social media presence. Don't miss out on these valuable insights from a renowned entrepreneur and entertainer with more than 20 years in the business.