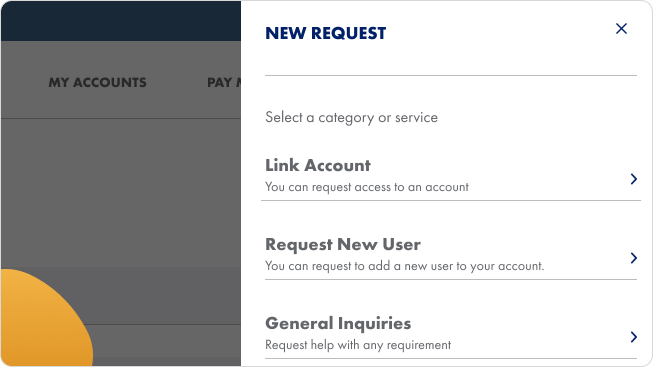 New case type: General Inquiries
This broader option helps you with requirements that don't fall under one of our specific categories.
Fully redesign tickets page
Now you can check, filter, and export all your tickets. You are able to see all their details, so you're always aware of their status.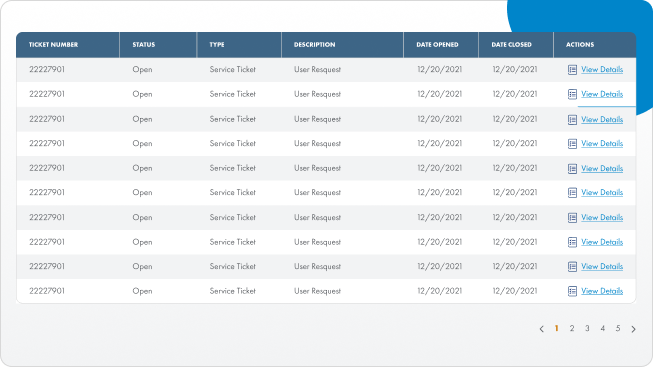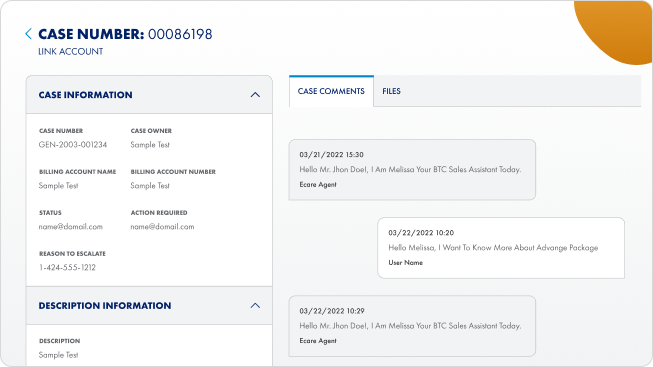 Write comments on your cases
By adding comments to your cases, agents can review and respond to them directly. Additionally, you have access to the whole history of comments and responses in your case in one place.
Attach files to your cases
Attach files to existing cases whenever you need to. You can also download all the files agents share with you.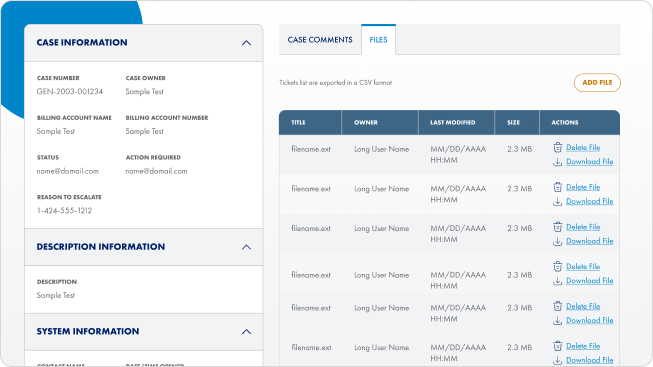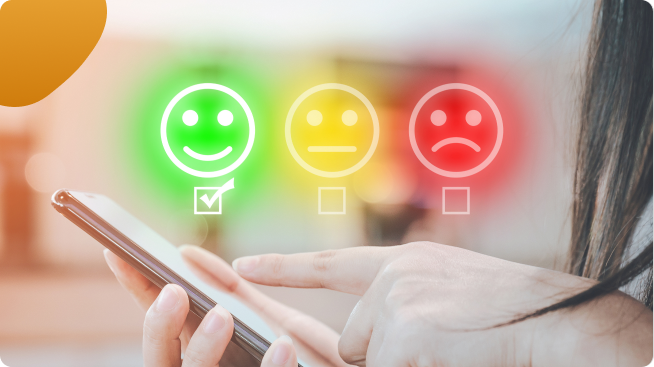 New post-chat survey
Your feedback is crucial to continue improving our portal. Let us know your thoughts and suggestions on the survey!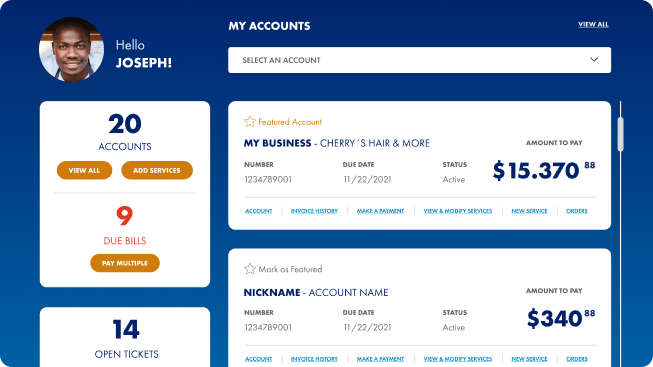 Ready to activate your eCare account?
Sign-up on our eCare portal to self-manage your accounts and services. Enjoy the simplicity of doing more online:
Manage your services
Pay your bills
Set-up automatic payments
Create support requests
REGISTER NOW