InKnowvation: check out our favorite moments from June's events
Our InKnowvation event gives people insights from the Caribbean's top entrepreneurs and business leaders and the chance to participate in hands-on workshops to make their businesses thrive. Here's a recap of our June 2022 edition.
InKnowvation is one of the main events for entrepreneurs in the Caribbean. Our June 2022 edition had 4,100 sign-ups and gave attendees key insights from some of the Caribbean's top entrepreneurs and business leaders like Romeich Major, Yendi Phillips, and Frank Schilling. 
We also held exciting, interactive workshops to help them pivot to success in the digital age. At the end of the series, businesses from across the Caribbean pitched their plans for a chance to win a share of $15,000 USD in cash and services during the InKnowvation Pitch Competition. 
Today, we're sharing some of our favorite moments from our last edition. Learn first-hand why this is one of the events for entrepreneurs in the Caribbean you don't want to miss! 
In June 2022, the must-see event series for Caribbean small business owners returned across three Fridays. Our participants had the chance to listen to entrepreneurial advice from top Caribbean entrepreneurs such as Monique Powell and Kadeen Mairs. They also participated in our expert-led digital workshops and listened to inspiring stories. 
But that's not all: over 300 local businesses registered in our Pitch Challenge, a competition that gives entrepreneurs a chance to win a share of $15,000 USD in cash and prizes to boost their success. Check out our favorite moments from InKnowvation June 2022: 
InKnowvation: Small Business Fridays - Our Favorite Moments!
Ready to join us on our next edition? Click here and register now: flowbusiness.co/events 
Recommended Articles
Industry experts come together to discuss the importance of innovation, reaching the diaspora, and targeting the right audience in this enlightening InKnowvation panel discussion. Watch now to gain valuable insights to help your small business thrive in today's fast-paced business landscape.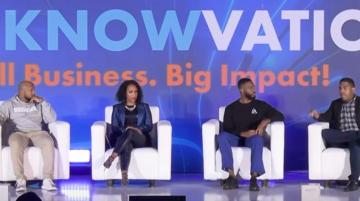 In his exciting "Boss Moves" InKnowvation workshop, Digital Strategist Keron Rose empowers small business owners with valuable insights on digital monetization. Learn the importance of creating multiple streams of revenue within your brand and discover the tools and strategies you need to monetize your business and maximize your earning potential in the digital age.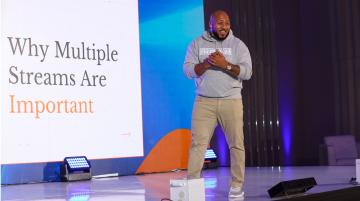 In this inspiring video, Krystal Tomlinson shares her personal journey of resilience and triumph as she transformed her side hustle into a thriving business. Learn valuable lessons on entrepreneurship, public speaking, and leveraging digital tools to achieve success. Her presentation is a must-watch for small business owners looking for inspiration and practical strategies.