Showcasing Your Business at its BEST (for FREE!) with Canva
High-quality visuals don't have to break the bank. Michelle Brown, Business Development and Marketing Strategist stopped by our InKnowvation event to give a workshop on how to use Canva to create amazing content for FREE.
InKnowvation 2022 provided attendees with ideas for entrepreneurs from some of the Caribbean's top businesspeople and industry leaders and exciting, interactive workshops to help them pivot to success in the digital age. As part of the series, businesses from across the Caribbean pitched their business plans for a chance to win a share of $15,000 USD in cash and services during the InKnowvation Pitch Competition.
During an engaging workshop, Michelle Brown, AKA Coach Mimi, gave attendees a Canva tutorial on how they can create high-quality visuals for free with powerful tools.
Every dollar counts for small business owners and it can be tough to juggle the costs associated with creating the kind of visuals that bring in your customers. Thankfully, there are free, easy-to-use tools that you can use to show your business in the best light.
At the Flow Business and BTC Business InKnowvation event, Business Development and Marketing Strategist Michelle Brown introduced attendees to an amazing tool that can make all their visual design dreams come true for free: Canva. During this Canva tutorial, Michelle reveals various ways this graphic design tool can help viewers boost their businesses, shares a variety of platforms that provide training and templates for Canva and provides a walkthrough of the process of creating and posting a Canva design.
In a helpful Q&A session, she answers questions posed by small business owners in the audience. View the video below to learn everything you need to know to get started with Canva.
Recommended Articles
Industry experts come together to discuss the importance of innovation, reaching the diaspora, and targeting the right audience in this enlightening InKnowvation panel discussion. Watch now to gain valuable insights to help your small business thrive in today's fast-paced business landscape.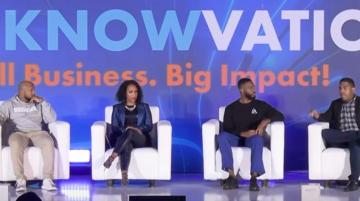 In his exciting "Boss Moves" InKnowvation workshop, Digital Strategist Keron Rose empowers small business owners with valuable insights on digital monetization. Learn the importance of creating multiple streams of revenue within your brand and discover the tools and strategies you need to monetize your business and maximize your earning potential in the digital age.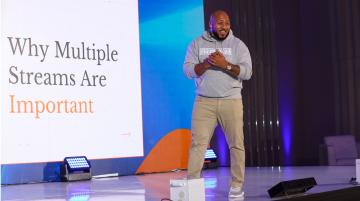 In this inspiring video, Krystal Tomlinson shares her personal journey of resilience and triumph as she transformed her side hustle into a thriving business. Learn valuable lessons on entrepreneurship, public speaking, and leveraging digital tools to achieve success. Her presentation is a must-watch for small business owners looking for inspiration and practical strategies.